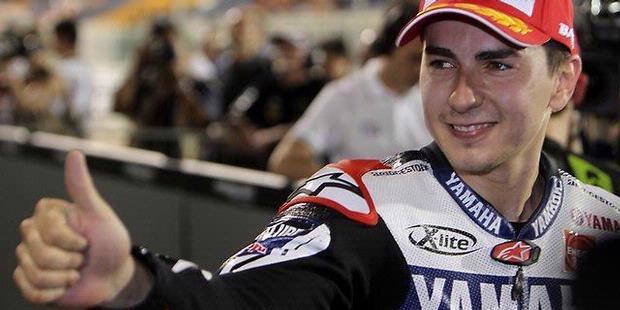 Yamaha Team rider Jorge Lorenzo, revealing, high morale and unyielding attitudes that make the series won the 2012 MotoGP season opener at Qatar International Circuit on Sunday (8/4/2012) night.

"I give everything, all my energy to the track shed. Victory I achieved because I never give up," said Lorenzo.

Lorenzo had the lead at the start of the race, but Casey Stoner Repsol Honda team pass him in the fourth round and kept the lead until three laps ahead of the finish.
Lorenzo also had dropped to third after Dani Pedrosa overtaken.
However, Lorenzo overtook his compatriot back soon.

Lorenzo is constantly looking for loopholes to pursue Stoner finally managed to overtake a slow start.
The Spaniard finally finished cutting edge and achieve full points, 25 points.
This victory was Lorenzo's first victory at Losail International Circuit.

"I thank the Yamaha team who have worked hard to develop a motorcycle YZR-M1 during last winter," said Lorenzo.